Notary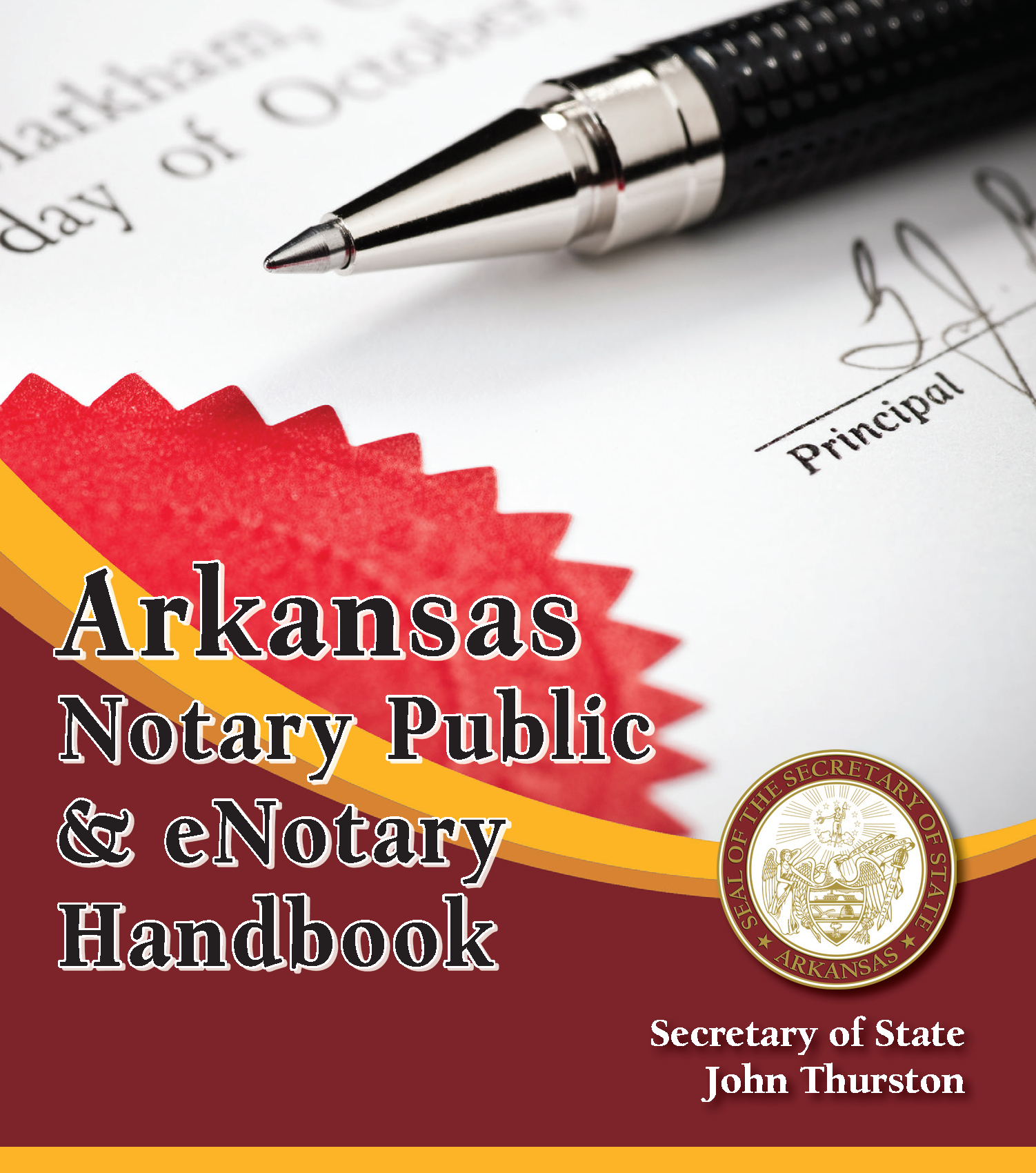 The Business and Commercial (BCS) Services Division of the Secretary of State records and certifies Notaries Public for the State of Arkansas. A Notary Public verifies the identity of an individual who appears before them. The Notary acts as an official and unbiased witness to the identity of a person whether the person is taking an oath, giving oral or written testimony, or acknowledging his/her signature on a legal document.
To apply for (register) or renew a notary commission or to change (amend) your address, name, or email, you will log into your user account (or create a new user account). For step-by-step instructions, refer to pages 1-7 in the Notary Handbook.
Pursuant to Act 215 of 2019, if you are a non-resident spouse of a United States military service member working in Arkansas, or operating a business in Arkansas, and wish to become an Arkansas Notary Public, please contact our office at 501-682-1010.
For all questions regarding the Notary Public, please contact our office at 501-682-1010 or email us at notary@sos.arkansas.gov.
PLEASE USE CHROME BROWSER FOR THE TRAINING BELOW
---
Registration of Facsimile Signature of Public Officials
Arkansas law permits a public official to use a facsimile signature in lieu of his or her manual signature on any public security or any instrument of payment. The public official must first register his or her manual signature with the Arkansas Secretary of State's office, pursuant to Arkansas Code Annotated 21-10-102.
---